Orthodontics is a branch of dentistry that concentrates on something called malocclusions, which simply means how your teeth fit together. The obvious potential reward for orthodontic treatment is straighter teeth that are less prone to decay and injury, but just as important is the boost to self-confidence that a better smile can provide.
Dr. McSurdy can provide you with options that can help you achieve that confidence. He offers many options such as Invisalign® & 3M Clear Aligners, Accelerated Invisalign® & 3M Clear Aligners treatment, Invisalign® & 3M Clear Aligners Teen, or traditional braces that can improve your smile and your well-being.
Achieve Your Smile Goals through Orthodontic Treatment!
We will recommend the orthodontic treatment options that are best for your health and your unique needs. Dr. David McSurdy will evaluate your tooth and jaw alignment to determine which option can help you achieve your goals for your smile as well as your oral health.
Orthodontic treatment may be necessary to repair:
Crooked teeth.
Spaced teeth.
Overbites and underbites.
Jaw misalignment.I
Improper fitting bites.
Dr. McSurdy utilizes progressive treatment techniques while keeping up-to-date on the most recent advances in orthodontics through continuing education. Our goals for all of our patients are to correct functional problems, improve dental health, and create beautiful smiles through good facial harmony.
Renew Your Smile and Your Health!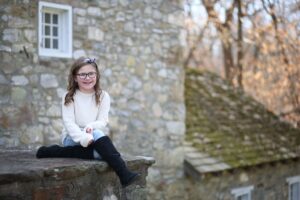 Orthodontic treatment can bring you to whole new levels of health and confidence. When you love your smile, you will be ready to share it with the world! Here at our office, we can provide you with the orthodontic treatment options that can open up a new world of possibilities for you.
If you are ready to undergo orthodontic treatment, you can talk to Dr. David McSurdy and find out which orthodontic treatment options can help you. Call today to get started with finding the right treatment option for your unique needs!