Chalk Your Walk Sidewalk Contest 
*To submit photos, please email them to generalinfo@drmcsurdy.com or send them though a direct message on Facebook or Instagram.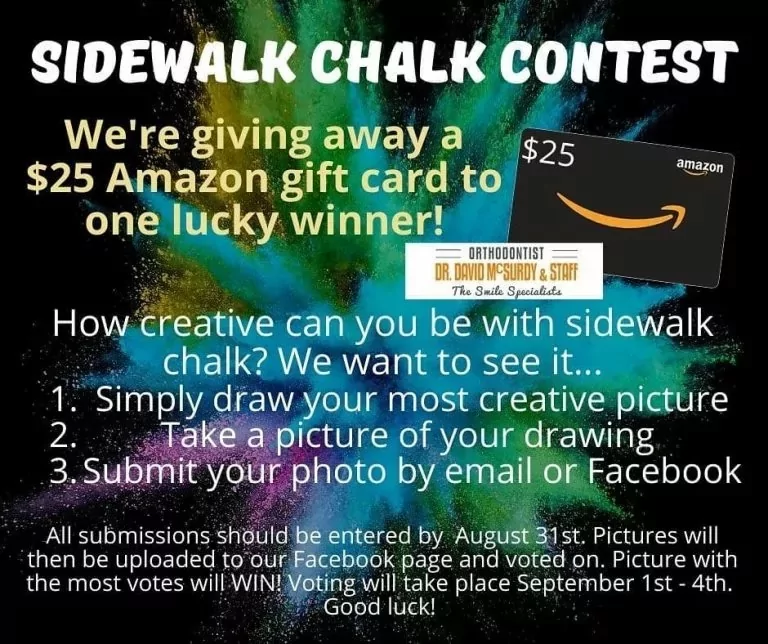 *The photo submission with the most votes at the end of the day on September 4th will be chosen as the winner. The gift card must be picked up at one of our office locations and cannot be mailed (Collegeville or Gilbertsville).