How your top teeth and bottom teeth fit together is important for your teeth to remain healthy. It is also important to have straight teeth so that your bite can fit together in a balanced and happy manner.
Dental arch form is ideal only when it is a "U" shaped. The teeth are fitting best when all of the teeth are aligned and the top teeth are gently overlapping the lower teeth.
A proper bite prevents crowding, periodontal consequences, and tooth wear problems down the road. Also, jaw problems are reduced by creating a healthy bite.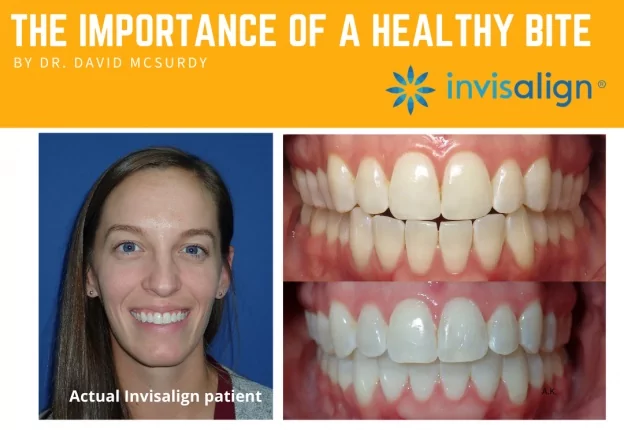 Orthodontics creates a healthy bite whether we employ Invisalign or traditional braces. As an orthodontic practice, we create beautiful smiles, but just as important, we create healthy bites for our patients that last a lifetime.
This patient achieved not only a nice alignment, but also a healthy bite.
If you are interested in taking your first step to a healthy bite (and new smile) call us today for a complimentary consultation.  610-489-6032