It's the final week before Santa comes and our elf TINSEL is here watching all of our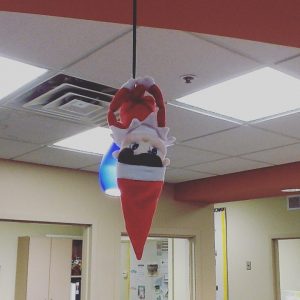 patients!
To help celebrate Tinsel being in our office we are having a contest for one week only!
Here's the rules:
1. Find Tinsel in our office
2. Take your picture with Tinsel (remember to not touch him)
3. Have mom or dad "CHECK-IN" to our office and post the picture with you and TINSEL!
4. We will be notified when you check in and enter you into the contest!
*NO appointment necessary*
One winner will be randomly chosen on Friday December 23rd. Winner will receive a $25 Amazon gift card.